What a great location to hold Strategie Austria's 5th symposium about Ausbrechen! I have been in Vienna for over a year now and this is definitely one of the best spaces I have experienced.
When Irina and Leopold first approached me back in May, I had no idea that this would lead to a personal journey. I had not spent any thoughts on the topic of breaking out for a long time and never attempted to put into words what really helped me to move in or out of my comfort zone over the years. Much less had I imagined to actually present my personal philosophical findings to others.
Here is a short summary of what I said:
As our experiences form our comfort zone, we are simultaneously forming the conceptual tools to challenge and stretch it. We all know how easy it is to defend our comfort zone rather than to raise our peripheral awareness to navigate it and discover the tools to explore it, train it or even break it. Some of the questions I ask are:
1. What experiences have pushed or pulled you into forming your comfort zone?
2. How many of them were forced upon you or done out of choice? Ultimately, if you are able to map these experiences and extract the conceptual tools, you are onto something. It's worth trying!
The room we held the symposium in at the Technical University in Vienna:
Here is the line up at the Symposium I accompanied and facilitated for five hours – a real pleasure to have met them all and learnt from them.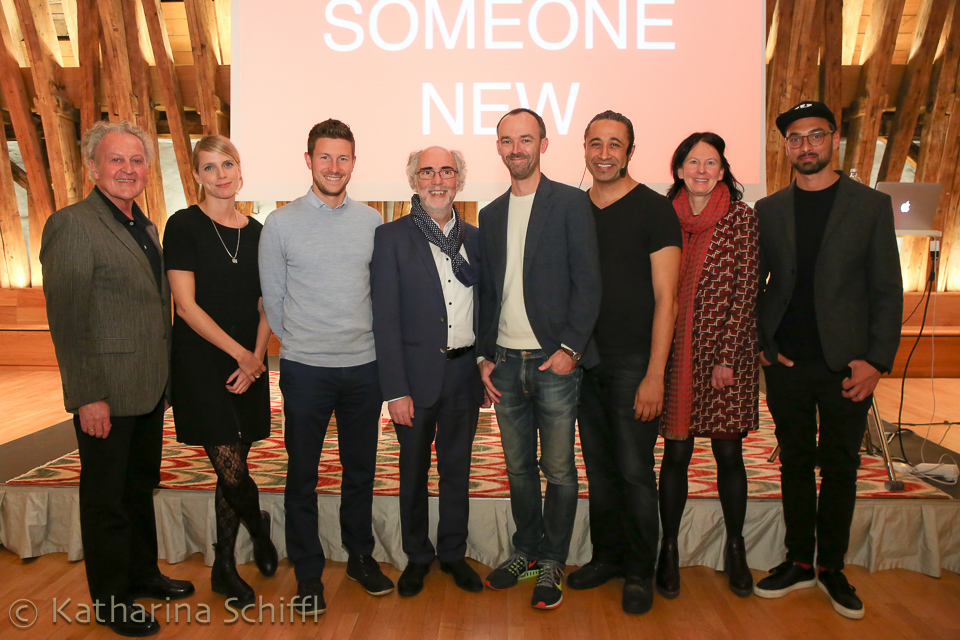 From left to right:
Leopold Ziereis (Founder of Strategie Austria), Irina Nalis, Mark Poppenborg, Peter Spiegel, Andreas Freitag, Imran Rehman, Karin Frick, Luca Conte
If you want to know more about this event, all the videos are available online.
I guess the best way to end is to thank all that came, participated, shared, learnt and left with some new thoughts about breaking out of our comfort zones.
And finally, a big thanks to Irina Nalis and Leopold Ziereis from Strategie Austria in Vienna for giving me the opportunity to be part of the experience! Very much looking forward to the next one.
All photos by Katharina Schiffl.
---
Also published on Medium.